How I found out about XOXO
Many years back, I somehow stumbled upon Waxy.org. I actually can date it to 2011 because I remember the blog post I saw was a link to the House of Cosbys. A comedy sketch created by a relatively unknown Justin Roiland that, for a variety of obvious reasons, hasn't really aged well, but was still packed with sparks of brilliance.
Anyhow, Waxy.org was a blog that managed to stand the test of time, and at some point I caught wind that the owner of the blog, Andy Baio, was running a conference. I was on the fence about going in 2016, but was living in NYC and had a hard time justifying the flight to Portland just for a conference.
Then, after the conf was over, I saw some amazing talks from 2016 and started kicking myself. My favorite was a talk by Jenn Schiffer. Also a fan of the talk by David Reese. Started looking back in the history and found this fascinating and sometimes bizarre gem as well by Justin Hall.
Anyhow, now that I live in Seattle, when the announcement for the 2018 conference popped up, I decided to go.
So on Thursday I left for work early to drive down to PDX to catch the conference.
It was by far the best conference I've ever attended. While the talks were great, the crowd was the main attraction. Everyone was a creator, and they tended to approach their own crafts with genuine human curiosity and interest. Also, people were abnormally kind and nurturing and gave others the space needed to share what they were up to, no matter how weird their way of thinking was…
Speaking of weird ways of thinking, I spent my time sharing what I've been fascinated by and curious about recently: VR photography. I had with me my VR camera along with my VR photo viewer:
With this setup, I would take a VR photo, and then pull out this VR headset out of my pocket and let people see themselves in this VR standard. And what's so amazing about this VR standard is that you can see what just occurred, in 3d, and at full scale. The act of shooting my subject, transferring it to my phone, equipping this ridiculous VR headset to my phone, and sharing — all of that became a nice cozy ritual, which sorta felt like the ritual of a Polaroid. It also packed a nice wow factor when people finally saw themselves in full scale 3d.
So the photos I took were of some really amazing and interesting people, but one challenge of this type of photography is the setup it takes to view. Recently, I've discovered that a great way to sidestep this challenge is through gifs that wiggle between the two different lenses of the camera. So if you don't have a VR headset and and want a glimmer of the 3D-ness of the photos, here are those gif representations: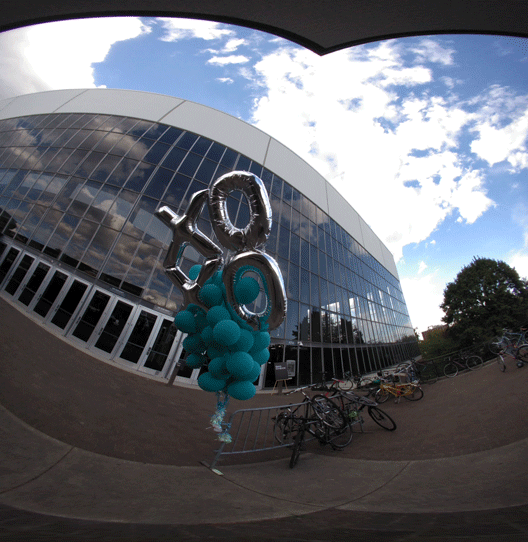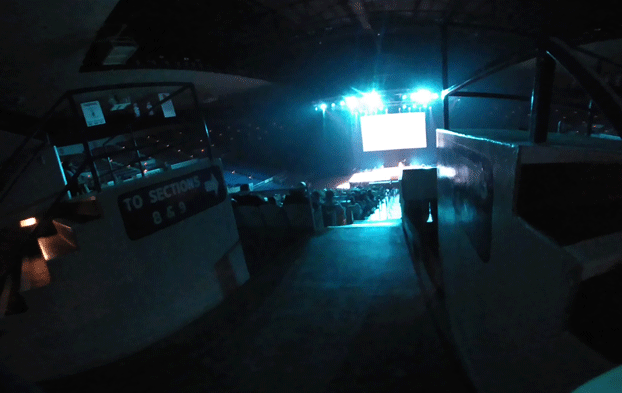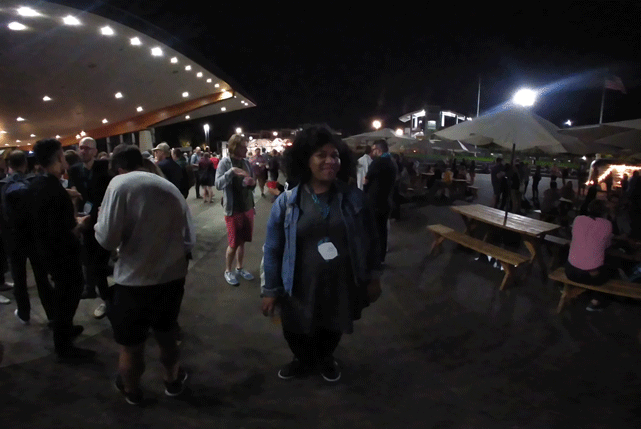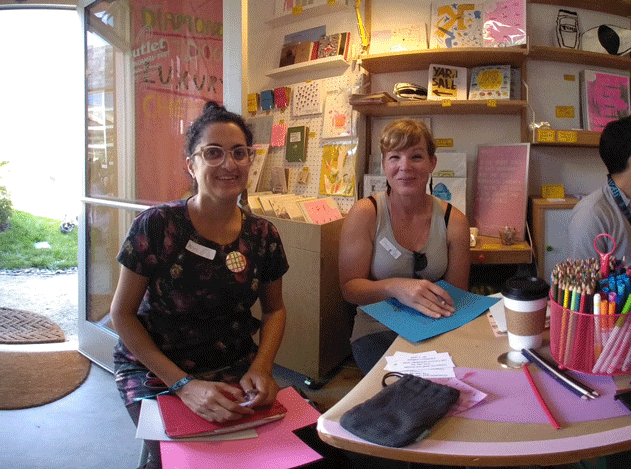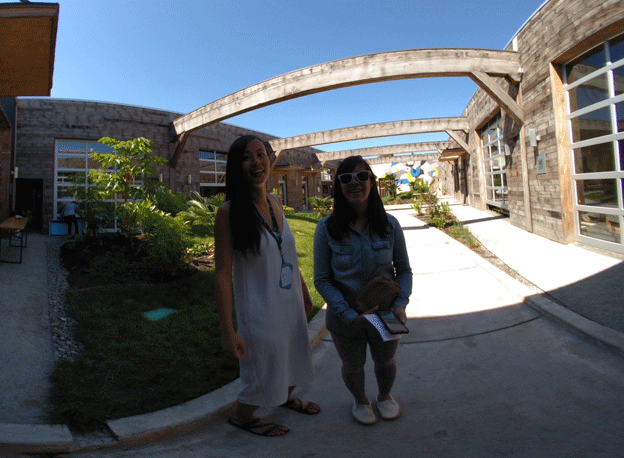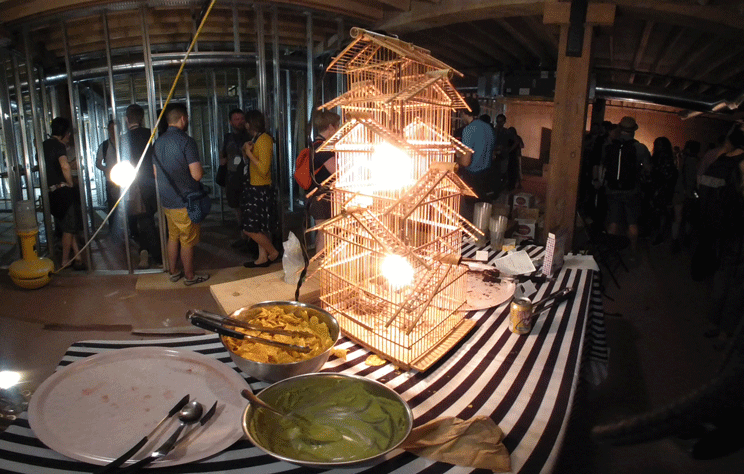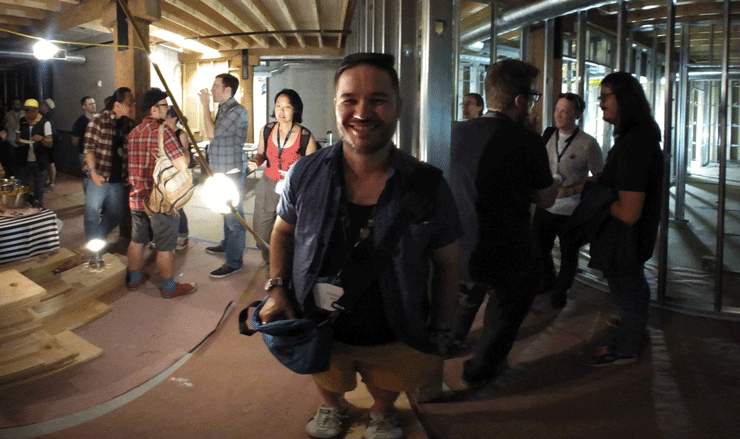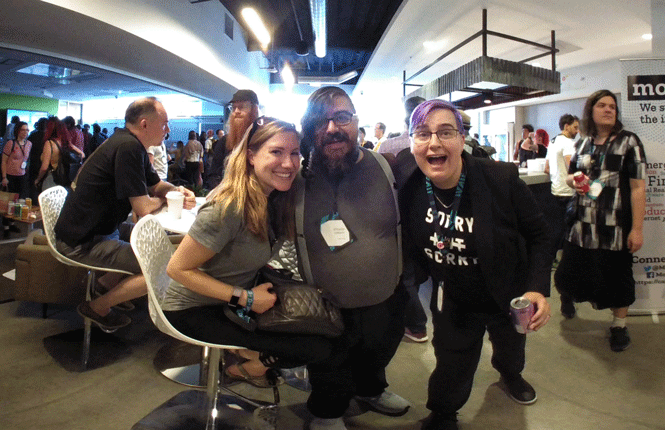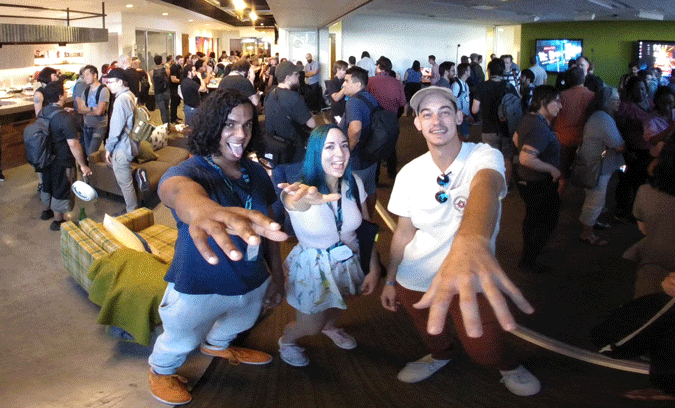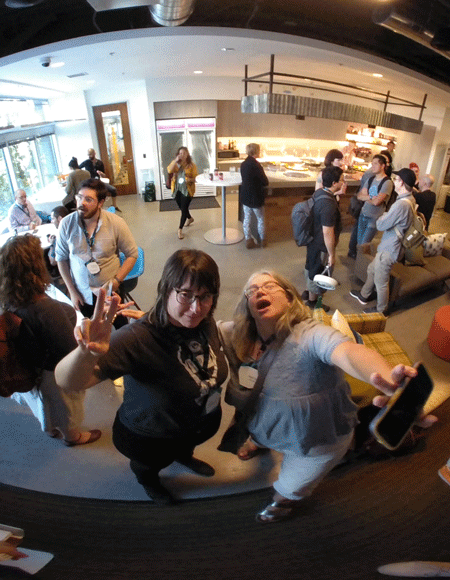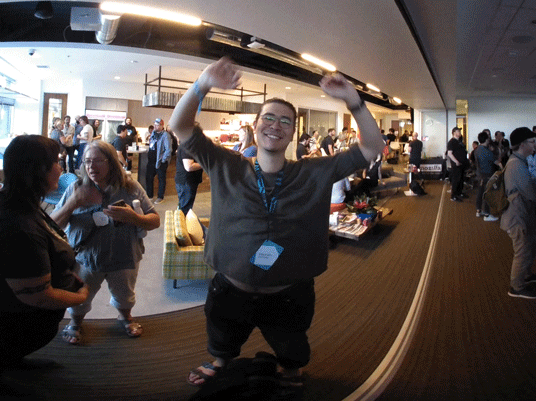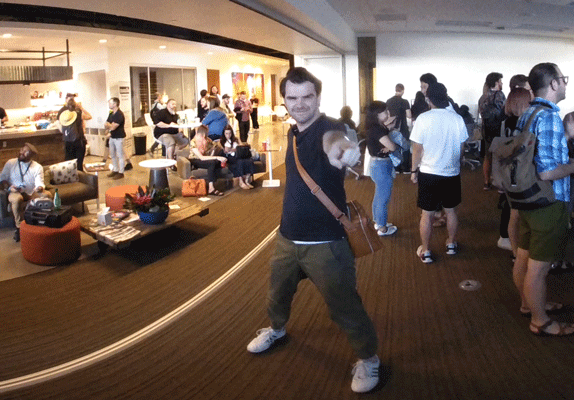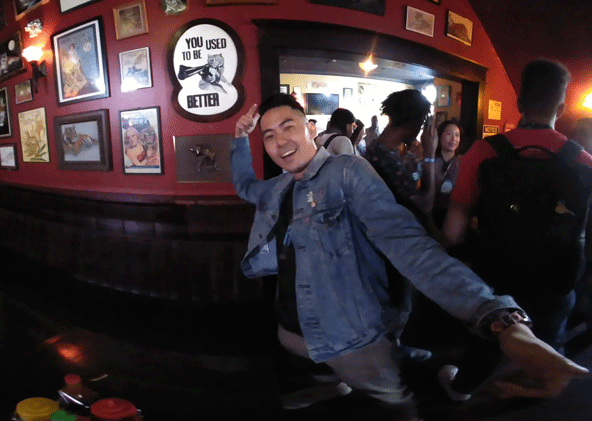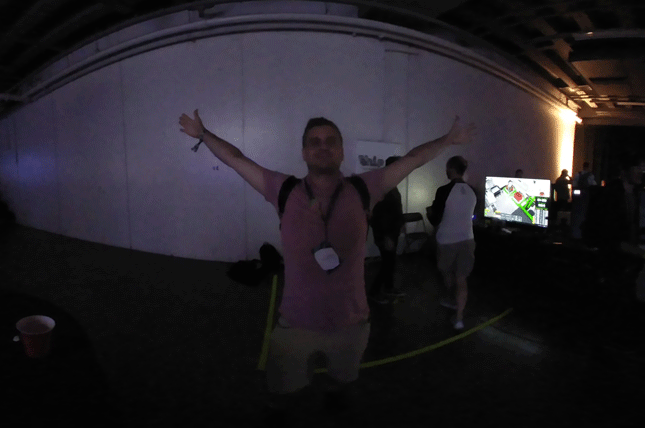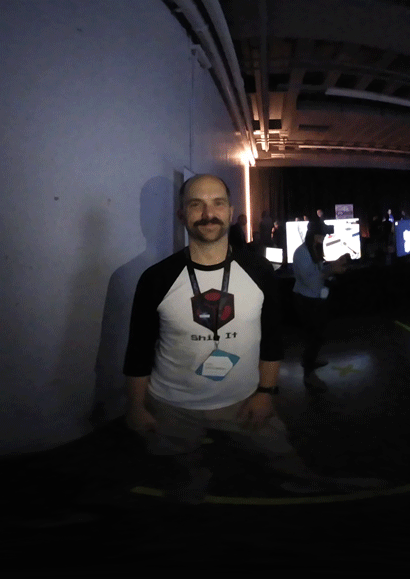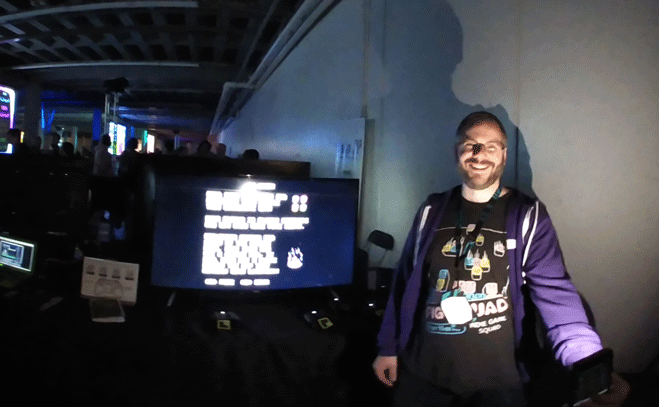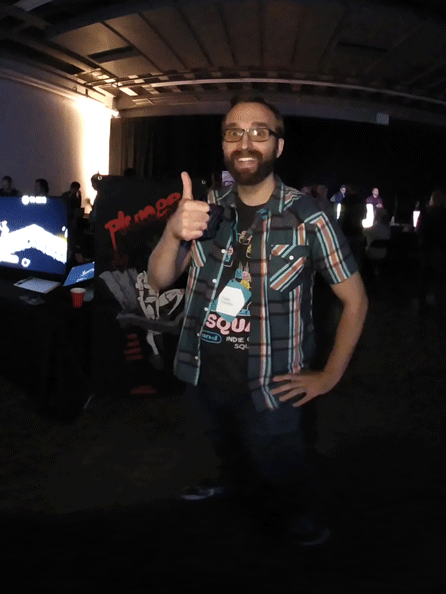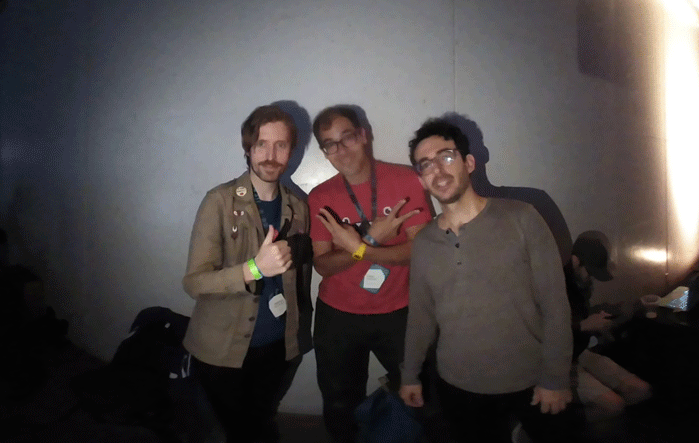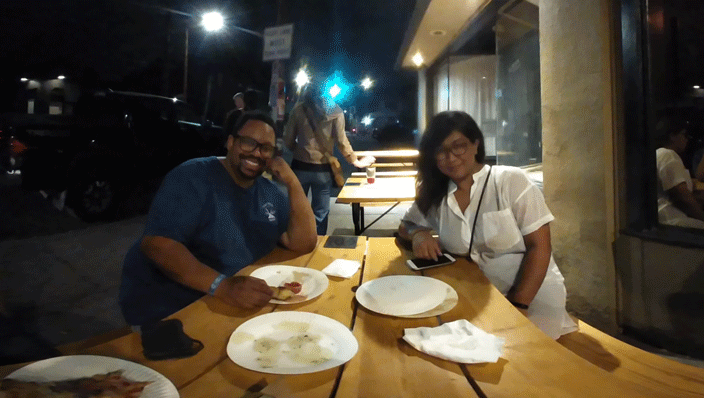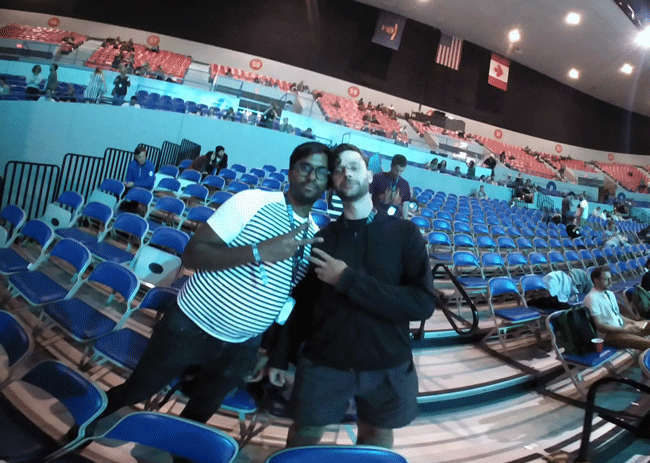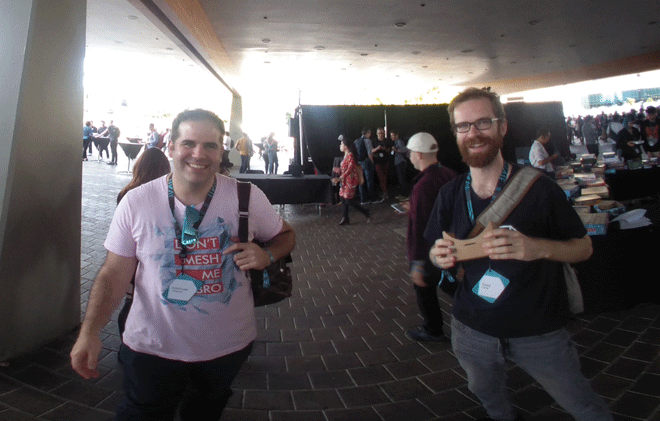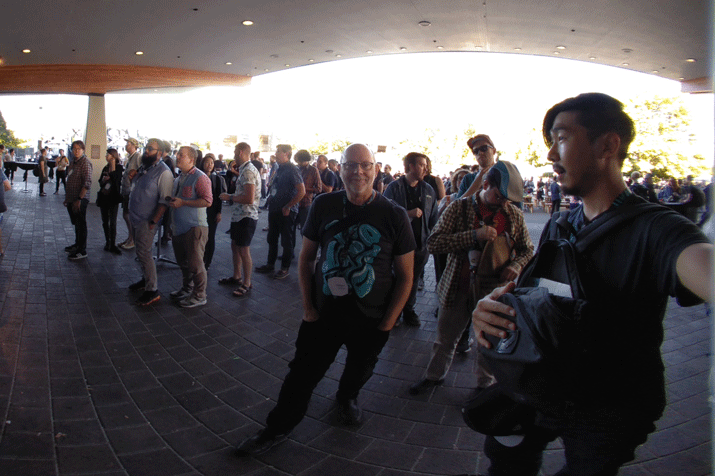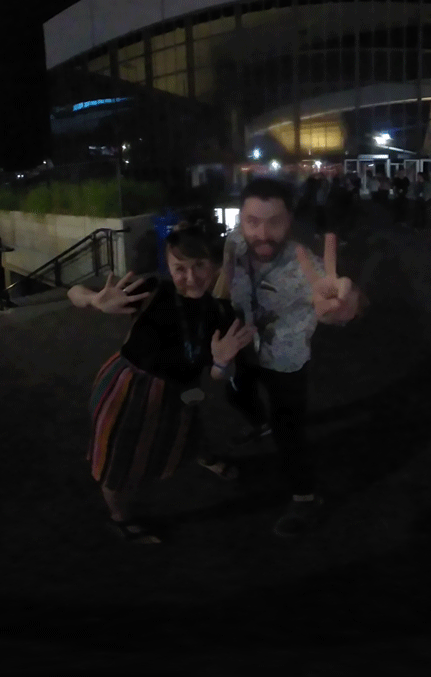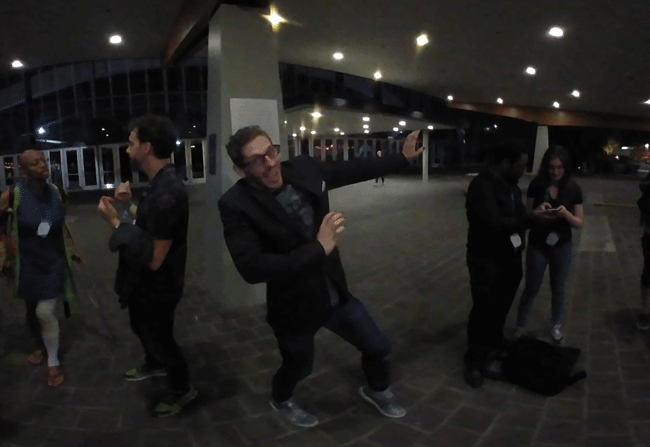 If, however, you do have a Google Cardboard, or are willing to buy (currently only $3 over at Best Buy), you can peep the original, full-scale 3d photos in this album. To view:
Install "Google Photos" onto your phone

Click on the 360 icon on your phone when looking at the photo

Click on the Cardboard icon in the lower right corner of the image

Load your phone into your cardboard
At the conference, I got to dance w/ some really great shakers and movers, too! Portland has really REALLY stepped up it's game in the dance scene over the last few years, and I saw some locals get down at a funk night while I was there. I also got to share a dance session with others at the conference, both at the funk night as well as at the party the last night of the conference, where there was a big dance circle.
I usually dislike dancing with strangers. I almost always abhor dancing with tech conference crowds. It's often lots of awkwardness and pretension. But the dance party at the closing night of XOXO felt like we were at a wedding or something, just people who were genuinely happy having a good time and sharing and creating. I really still don't understand how it was such a great environment, and I'll be scratching my head for a while tryin to figure that out.
Anyhow, I'll keep gushing about this conference for a few months, I'm sure. My wife rolls her eyes now when I bring up XOXO because I talk about it so much. As in, apparently it's recently become my new "one time at band camp" moment.